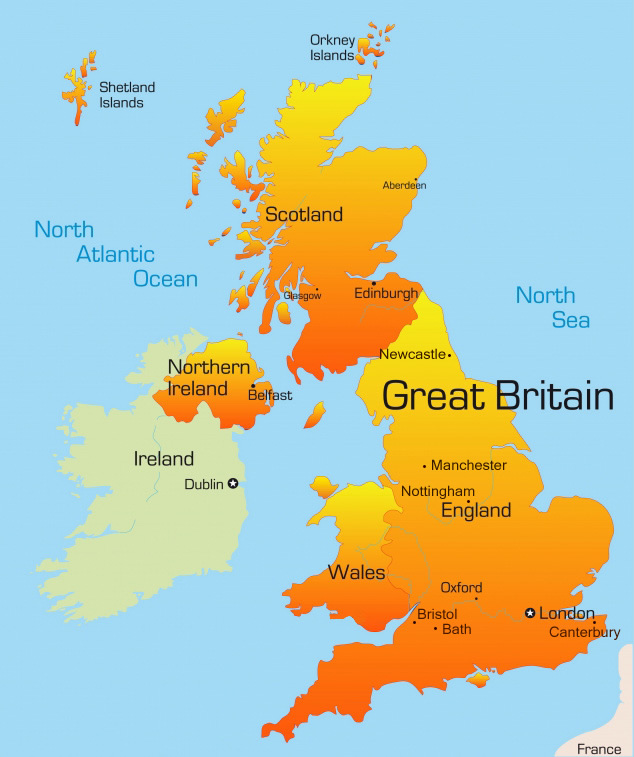 How is it that a kingdom and country which have less square mileage land mass than Montana could have so many diverse languages, dialects, and customs within a short travel time between? Maybe it has to do with each country having islands that make up all or part of it. Welcome to the diverse (and full of fantastic options) United Kingdom and Ireland.
England and Wales
England and Wales probably have the most in common, including weather, as their land masses are more protected from the harsh elements of the North Atlantic due to of Ireland's shielding effect. This creates a longer "season" of ideal vacation weather, bypassing the fog and damp that have labeled the area through literature references and cinema. The English and Welsh countrysides are ideal in late spring and early summer for the postcard-worthy gardens and meadow paths. But even with this splendor of color, it pales in comparison to the rolling meadows and hillsides of green of its neighboring island.
Ireland & Northern Ireland
Ireland and Northern Ireland are both on the same land mass but, until the late 20th Century, were worlds apart in their religious ideology. This created the turbulent times, referred to now as "The Troubles". You can still see remnants in Northern Ireland, specifically in Belfast, of how parts of the same neighborhoods were at war during this time. Peace finally came to this area around 1999, allowing the people of these gorgeous, lush green countries to showcase their gifts and talents for all to see. I highly encourage you to plan time to roam these countries, especially to find a favorite pub and sit with a pint while you listen to the music of the area.
Scotland
Our final stop brings us to Scotland which has bits and pieces of all we've talked about and then brings its own diverse existence of being a country composed of an archipelago of over 900 islands that weave together the fabric of the country — known for their tartans and kilts denoting the clans (or families) which have lived in Scotland for centuries. Before venturing into the lush and mysterious highlands, you owe it to yourself to explore the Lowlands where more of the larger city centers are found, like the capital city of Edinburgh. With a castle sitting almost at the highest peak and overlooking the Firth of Forth and the green belt which forms its boundaries, it's easy to picture the battle scenes most of us concur up in our minds from watching scenes of Braveheart or Highlander.
With so many great options, how can one see them all or have to choose due to time constraints? Rest easy in our knowledge that we can share with you a myriad of options, depending on your timing, activity level, and desired feeling for your vacation. If you also know whether you wish to travel by land, air, or sea (or all of the aforementioned) during your journey, that will assist us greatly in making sure we curate your dream trip to perfection. Let's chat this week to start your planning.